Basic Information;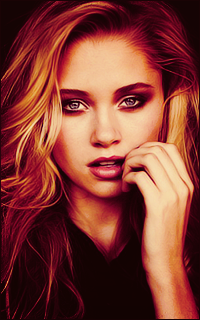 Full Name:
Alexandra Ashworth
Nickname:
Alex, Alexa, Lexy
Date of Birth:
21st December, 1959
Age on September 1st:
15
Age on next birthday:
16
Hogwarts Student Year;
5th
Blood Purity:
Pureblood
Hometown:
Coventry, England
Current Home:
Coventry, England
Wand;
10 inches, Blackthorn Wood with Doxy Wings core
Era:
Marauders
Appearance:
Hair:
Alexa has long, curly dirty-blond hair that falls down to her shoulder blades. As an heiress, she tends to keep her hair neat and tidy, made up to look beautiful on her. It is only during Potions that she has her hair done in a bun.
Eye Color:
Alexa's eyes are almond-shaped and coloured sky blue.
Height:
5ft8
Weight:
68kg
Body Type:
Alexa has a slim and toned athletic body with muscles in the right places and no fat on her what so ever.
Dress Style:
As longs as it's in fashion and trendy enough, she will wear it.
Tattoo:
She has a tattoo on the inside of her right thigh going all the way around of a spirling dragon.
Piercing:
Her ear-lobes and belly button are pierced.
Scars:
Thankfully no scars mar her body.
Other:
N/A
Personality:
Likes:
- Fashion; Fashion is the one hobby and like that her mother doesn't mind her having. She loves browsing the latest fashion and at the same time, she enjoys designing it as well. She is no professional designer but whatever she does design she tends to wear and it tends to garner positive looks and comments.
- Motorcycles; The moment Alexa had seen her first motorcycle as a young girl, she fell in love with the 'death trap' as her father lovingly calls them. The thrill and the adrenaline of riding on a bike is something that Alexa enjoys immensely.
- Drawing
- Balls
- Potions
Dislikes:
- Bullies
- Discrimination
- Herbology
-
Strengths:
- Dark Arts; As an heiress of a Dark pureblood family, Alexa is naturally in tune with Dark Magic thus the Dark Arts come to her as easily as any other subject does. She doesn't particularly like it but she does acknowledge that it's one of her major strengths, especially since her core is more aligned for the Dark Arts and denying that is like denying a part of herself.
- Linguist
- Eidetic Memory
Weaknesses:
- Books
- Sweets
- Boys
Positive Points:
- Sharp Mind
- Fast Thinker
- Collected
- Loyal
- Persuasive
Negative Points:
- Sharp Tongue
- Egoistical
- Stubborn
- Vindictive
Quirks:
Alexa has a tendency to go off in monologues when something catches her attention.
Habits:
Alexa is prone to fidget with a necklace or a ring and even more so when she's stressed.
Background:
Alexa had been born on the Winter Solstice to Alina and Richard Ashworth. She had been a surprise and a blessing to her parents who were quite sure they wouldn't get any children in their life, fearing every day that they would never get to hold their own child in their arms. She grew up loved and pampered, brought up to be a pureblood heiress of high standing. From a young age, Alexa's life was mainly filled with lady lessons from various tutors along with history lessons, politics, accountancy and hosting from her parents whenever they had the chance to sit down with her for a handful of hours.
As the eldest child of her parents, Alexa was spoilt but also protected by them and they tried to curb many of her rebellious traits but they never succeeded and even though she was a perfect heiress, she was in many ways a rebellious girl who hated conforming to her parent's wishes.
Family;
Mother:
Name:
Alina Ashworth nee Scherler   
Age:
38   
Living or Decesed:
Living   
Bloodpurity and/or species:
Pureblood   
Occupation;
Healer at St. Mungos
Father:
Name:
Richard Ashworth   
Age:
40   
Living or Decesed:
Living   
Bloodpurity and/or species:
Pureblood   
Occupation;
Ashworth Lord and owner of the Ashworth Vineyards
Siblings:
Name:
Marcell Ashworth   
Age:
10   
Living or Decesed:
Living   
Bloodpurity and/or species:
Pureblood   
Occupation;
Heir to the Ashworth Lordship
Other family members:
Name:
Flora Scherler    
Age:
79    
Living or Decesed:
Deceased   
Relation:
Grandmother   
Bloodpurity and/or species:
Pureblood   
Occupation;
Potions Mistress and Lady Scherler  
Name:
Jakob Scherler   
Age:
81   
Living or Decesed:
Deceased   
Relation:
Grandfather   
Bloodpurity and/or species:
Pureblood   
Occupation;
Lord Scherler and owner of Scherler Potions Suppliers
Family History;
(This is where you put at least one paragraph detailing your characters' families history. It doesn't have to be from both set's of parents but it must be detailed at least)
Other;
Best Class;
Potions
Worst Class;
Herbology
Animal;
Eagle Owl named Horus
Patronus;
Lynx
Boggart;
Her younger brother dead